UPDATE 1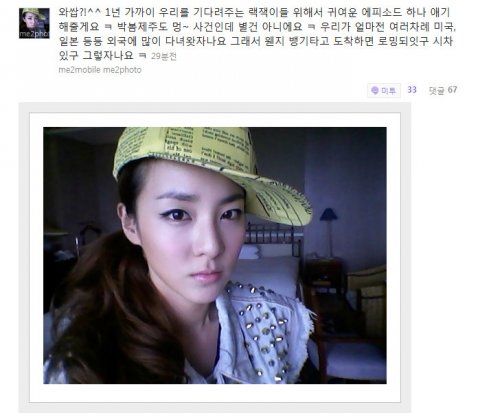 wassup!i have a little sneek peek/story from one of our episodes for you blackjacks who have waited for us a whole year! there's an incident about park bom in jejudo.. nothing much actually. we just came back for a several places usa. japan etc thats why when we get off the plane, there's roaming and jet lag ( time difference) too. keke
source: dara's me2day
translated by :
winggers@ohdara.wordpress.com
UPDATE 2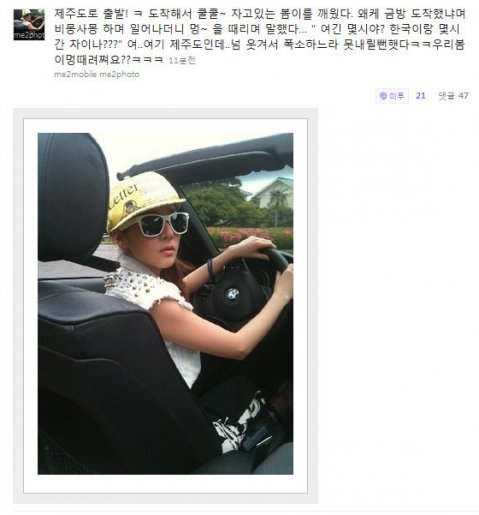 we're off to jeju island! when we arrived i woke up bom who was sleeping."why did we arrive so quickly?" she said when still groggy from sleep. "what time is it here? what's the time difference from korea??"we ..we're here in jeju island. i found it so funny. bom is so silly isnt she?
>haha 8D Bommie unnie is really funny. How can she ask the time difference in Jeju and Korea? So cute.